I found this interesting: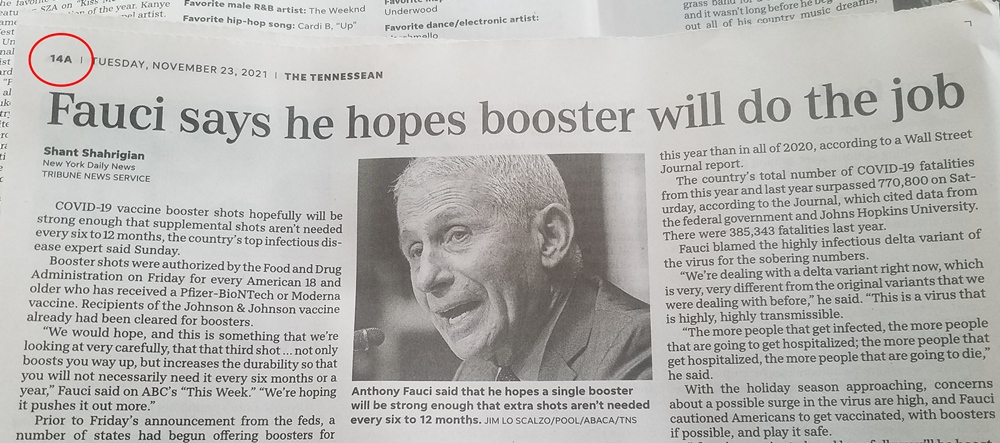 This news bit was relegated to page 14, almost next door to mattress sales, gutters screens and homeopathic prostate pills' ads.
Are papers suddenly registering that people do not trust the Wuhan Leprechaun and are putting some distance just in case?
As for the booster shot, I am going to wait till at least 10 to 20 million have been inoculated and compare rates and check side effects before I decide to maybe get jabbed again.
Maybe.