According to Ballotpedia:
Nate McMurray (Democrat) is a candidate for New York's 27th Congressional District in the U.S. House. The general election is on November 3, 2020. The primary election is on June 23, 2020.

McMurray was a candidate for the same seat in 2018. He lost the general election on November 6, 2018, after advancing from the primary on June 26, 2018
With that out of the way, enjoy the tweet.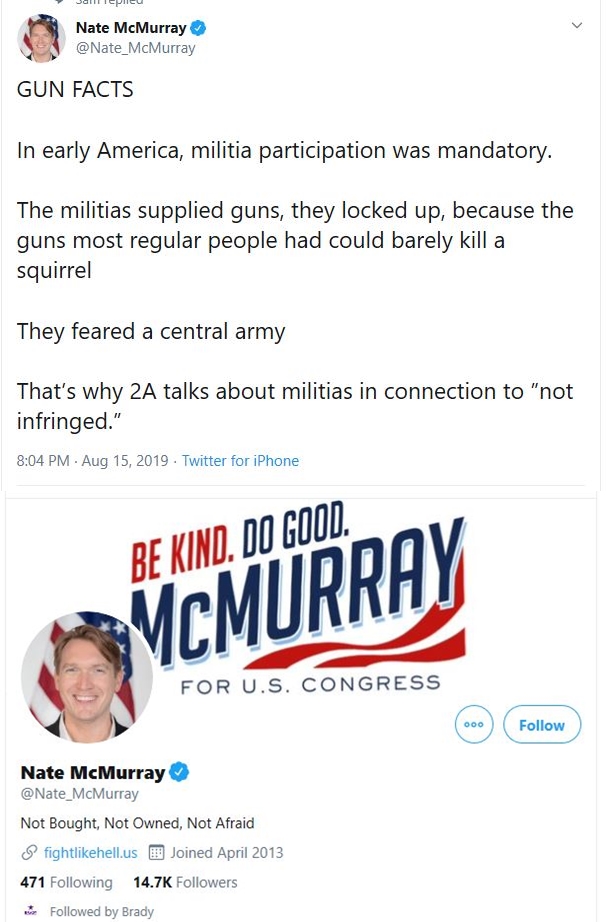 I do believe that this guy thinks people didn't depend on hunting for a living back then and actually dropped by the local Kroger's or Publix to but a couple of pounds of steak on their way home from the barn.
50 shades of sheer stupid.