And the Bradys wave their flag on the Alec Baldwin incident.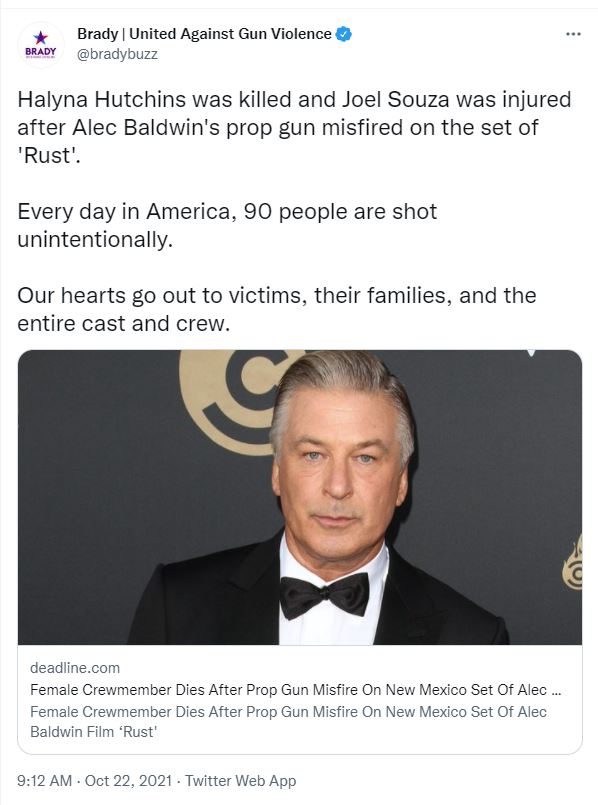 MISFIRE
verb
/ˌmisˈfī(ə)r/

(of a gun or missile) fail to discharge or fire properly.
What happened was a negligent discharge.
What comes next is who is responsible for such negligence.
And yes, Baldwin is a Gun Control Liberal asshole, but unless it is found he was fucking around with the gun and being a participant of the creation of the negligent discharge, I am going to give him the benefit of the doubt till the investigation is complete.  He is gonna have enough karma income as it is.