I any street of the US, a woman who pepper sprays a man who took off his clothes in broad daylight and is approaching her would be celebrated as a strong female who was able to take care of herself from male aggression and staving off a possible sexual attack. The man would be deserving of a thoroughly beating or in nicer climates, arrest and prosecution for sexual crimes.
But if he is battling for Antifa/BLM, he is a hero of the revolution and a martyr to the cause.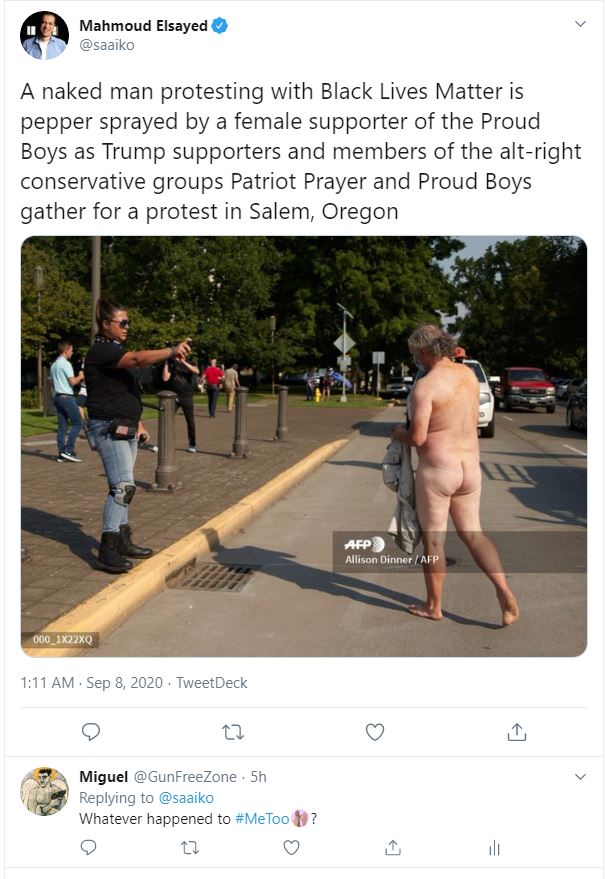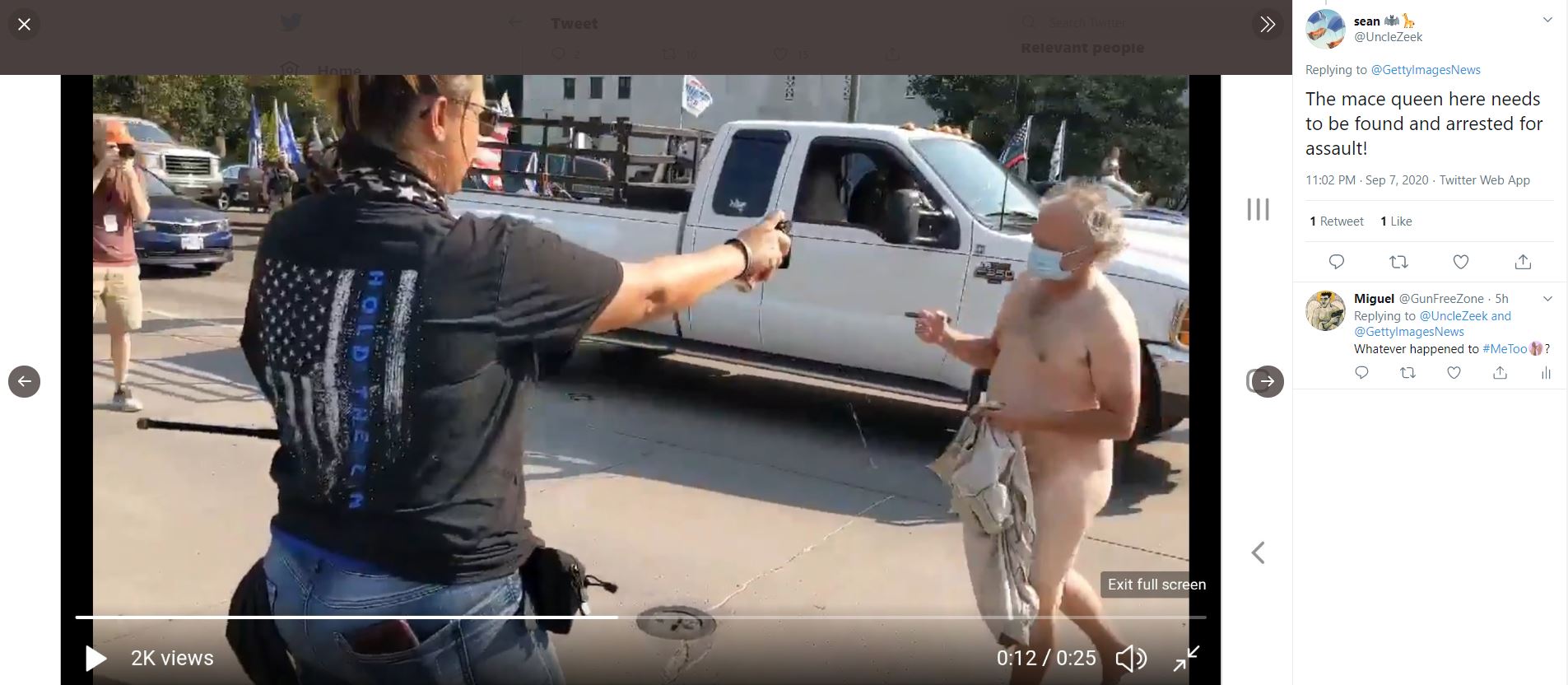 By now we know that Antifa/BLM is plagued by less-than nobler characters and that they will increase the level of the crimes they commit.  That means women can be expected to be sexually assaulted for the Revolution and will have to take it… at least according to Antifa/BLM standards.
Our standards? Shoot them in the dick.