Here is the jail info & charges: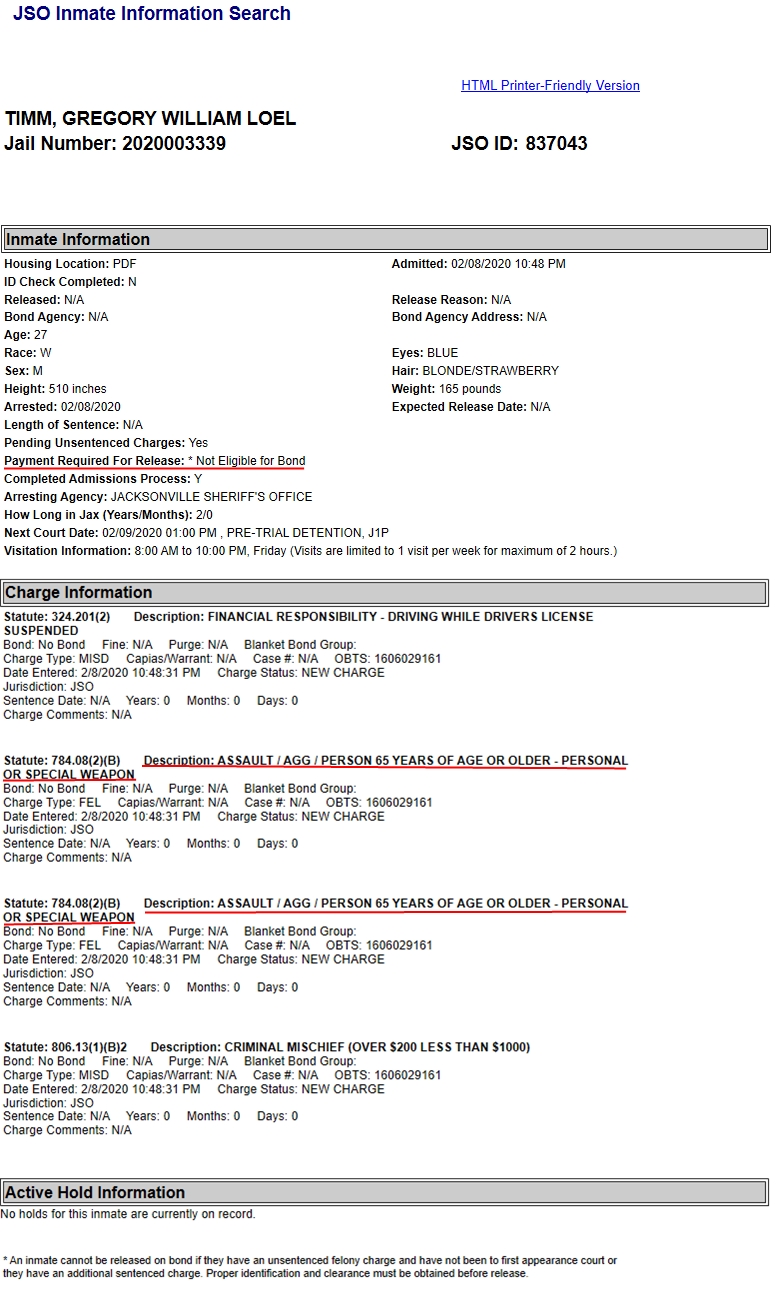 I may have mentioned once or twice in the blog that Florida tends to be rather inflexible when it comes to morons attacking senior citizens. What Mr. Timms did was bad per se: a thrid degree felony, but with the added penalty of two of the victims being over 65, he graduated to a second degree felony. He went from the possibility of a maximum of 5 years in prison to 15 years.
Let's see how the judge play it come Monday.