Rep. Eric Swalwell from California had this to say in his twitter account.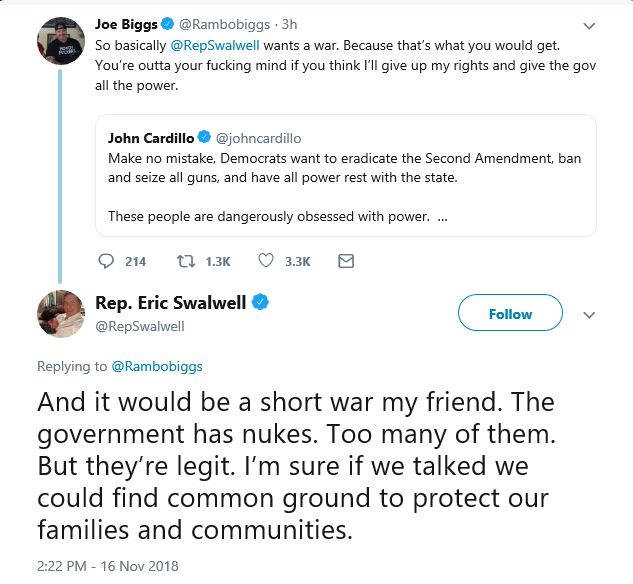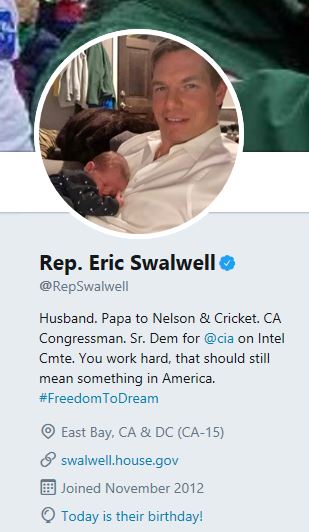 Although I am obviously pissed off that an elected moron said something that stupid (he later said he was joking, we heard that one before) this is a great example on how he sees Gun Owners: Rednecks in Fly Over country that we can easily defeat with the proper application of nuclear devices which will not affect us in Beautiful (If slightly scorched) California.
It was supposed to be an article of faith that the government would not use nuclear weapons in US soil even in case of invasion. Now we have a member of the government who "jokingly" advocates the mass murder of Americans by atomic bombs.
Tell me again I am supposed to give u my guns and trust them.
I am buying more ammo and maybe a new rifle.